MGallery is a collection of storied boutique hotels to discover the world and beyond, providing a delightful and unique experience inspired by the local essence of the hotel and its authentic story. Each MGallery location leaves guests enriched with a collection of emotions that make their stay truly memorable.
MGallery Le Jules César Hotel & SPA Arles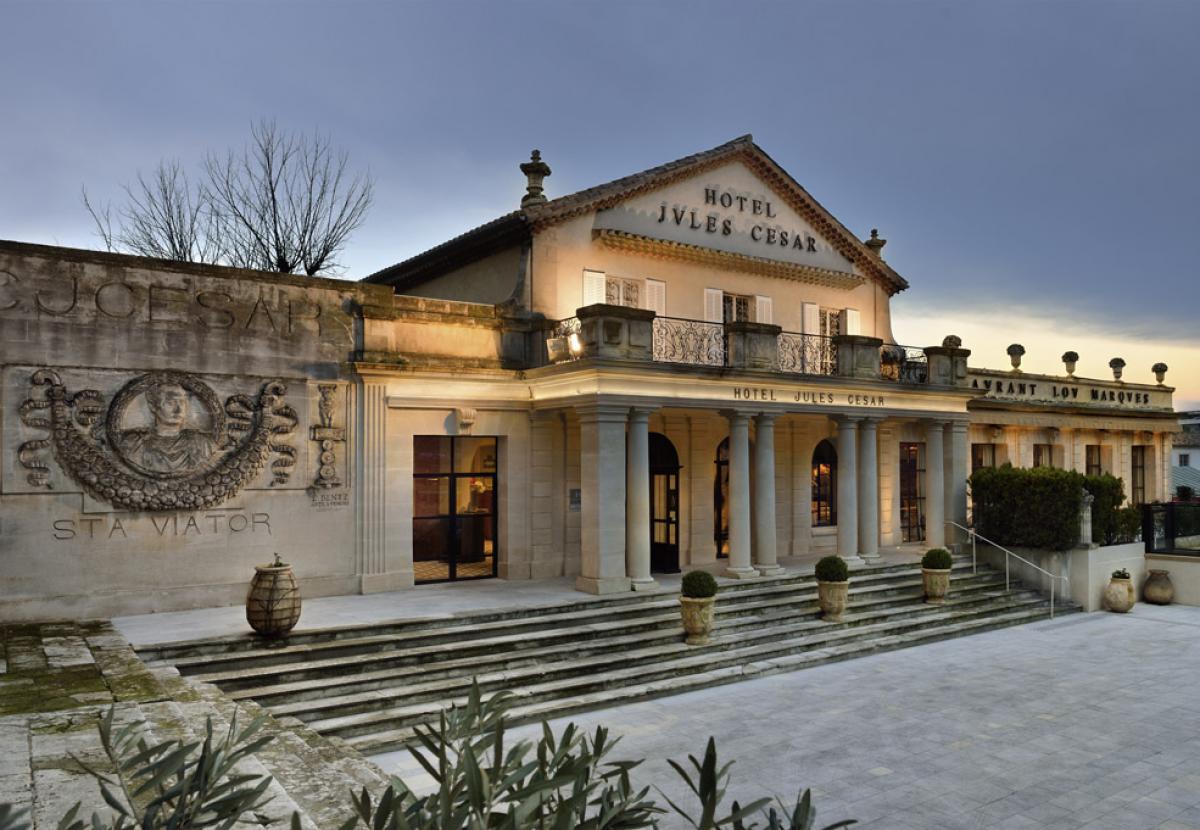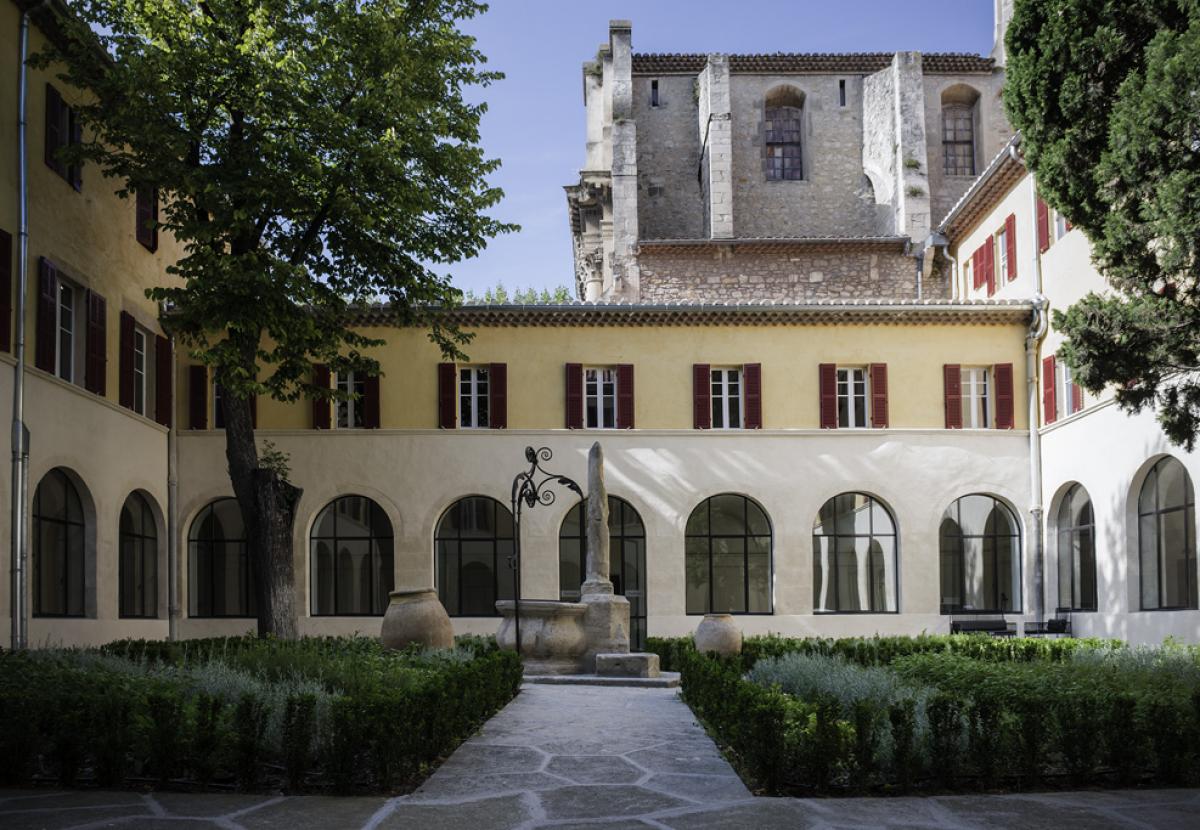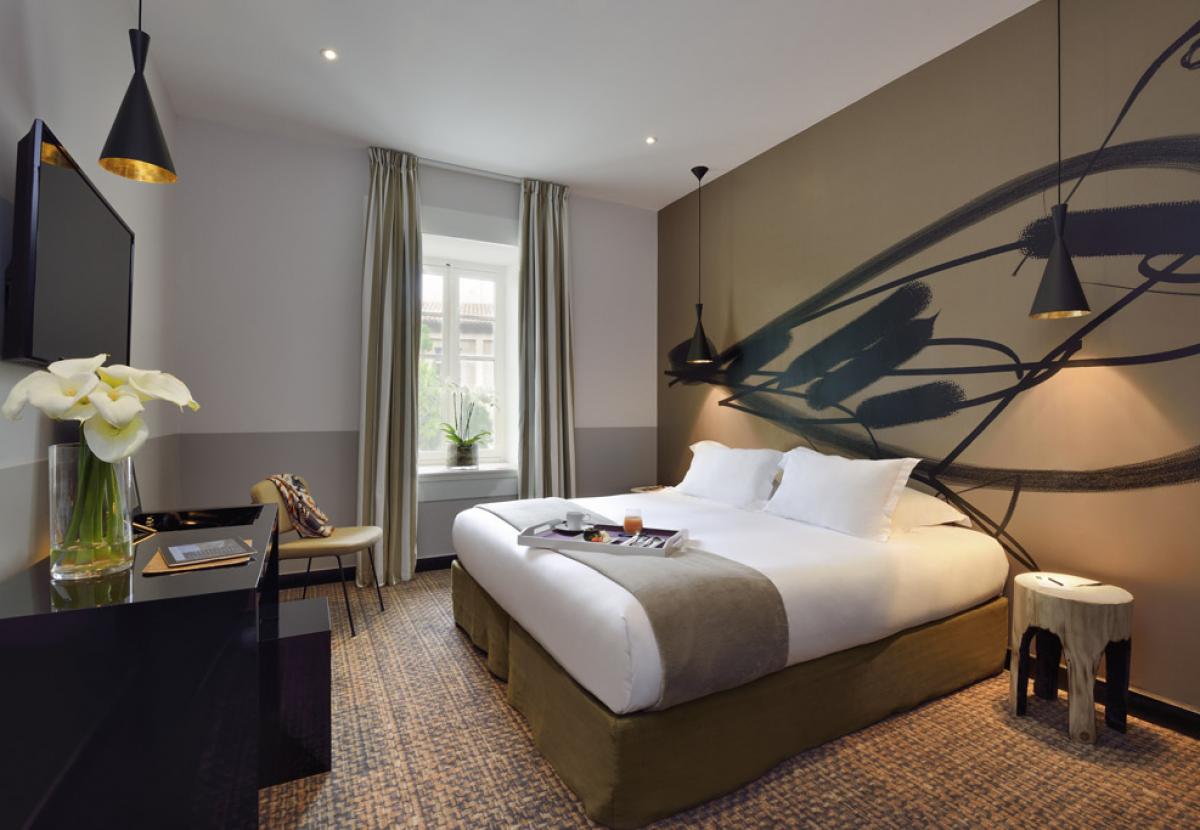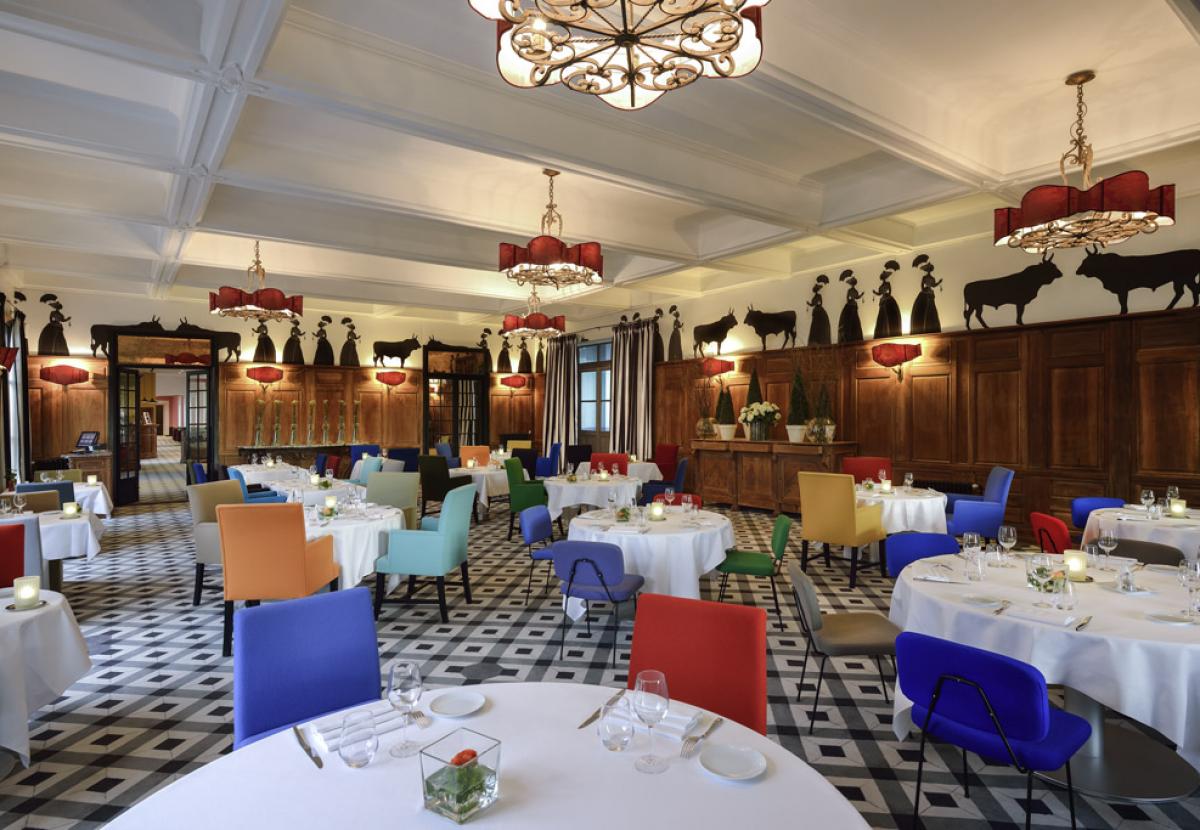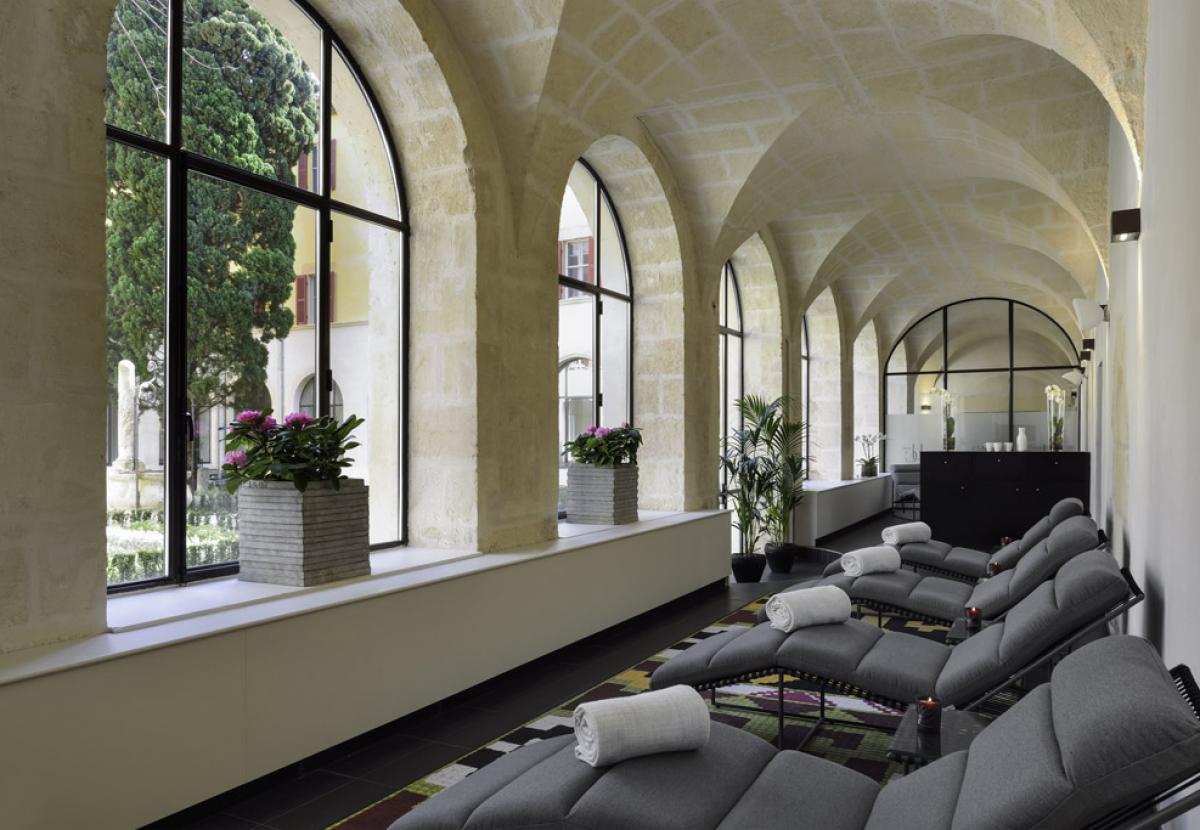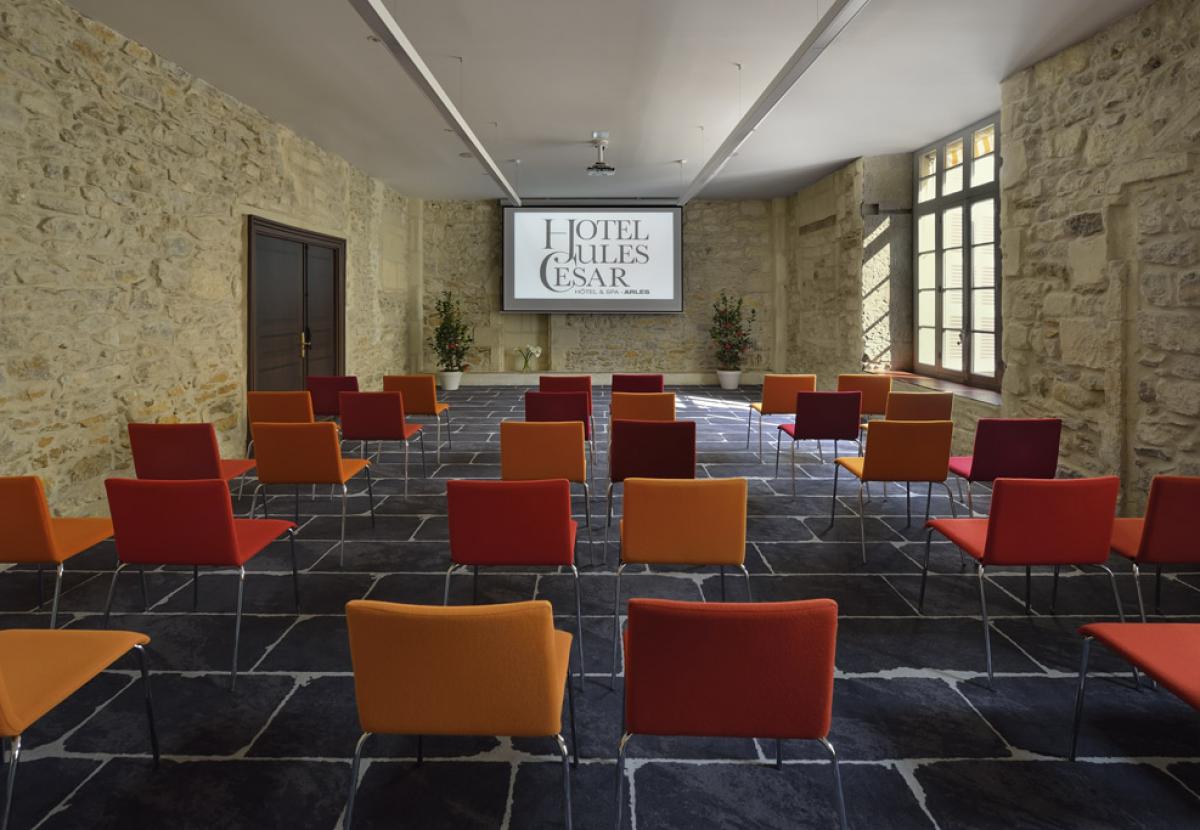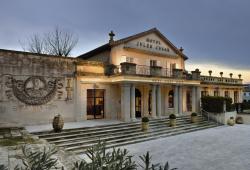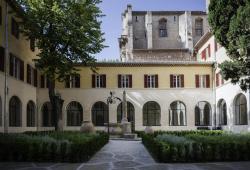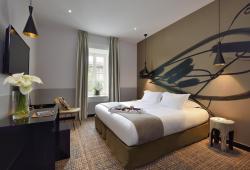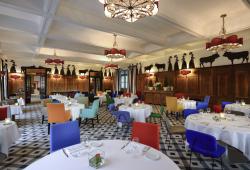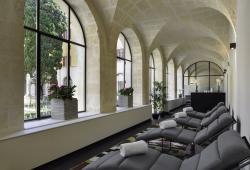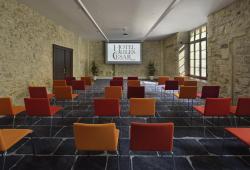 The Hotel
A former 17th century Carmelite convent, the Jules César is now a hotel of character which combines elements of the 18th century with contemporary art, without forgetting its past. Having been entirely renovated between late 2013 and early 2014 by the master of fashion Christian Lacroix, the hotel has impressed and surprised us. The hotel is a real journey through time, where nothing is left to chance. Interplay of perspectives and materials, the building today is a poetic world where design expresses itself. Old stones mix with modern materials and sparingly-added pops of color are revealed by tricks of the light. Every detail creates this very particular ambiance, enabling the building to subscribe to an idea of a second home telling a story of life.
The Location
Ideally located in the town of Arles in the heart of Provence, Hotel Jules César is just a few steps from the Amphitheatre, the Alyscamps and the ancient theatre. Listed as a UNESCO World Heritage Site, Arles has an exceptional archaeological, historical and religious past. It is possible to visit the main points of interest on foot and, during the famous "Rencontres d'Arles" photography festival, to wander down the charming lanes to discover the different exhibitions. From the hotel, simply cross the Boulevard des Lices to be transported back over 2000 years in history. Arles enjoys a privileged setting, surrounded by extraordinary countryside with Les Baux and the wild Camargue. A setting with many colors, which served as inspiration to Van Gogh, Cézanne and many other artists.
9 bd des lices 13200 ARLES
INDICATIONS
By plane Marseille Airpot 45minutes by car
By train Yes we have the train station at 15mn walking